Office documents increases in number as the organisation grows. Hence, in gradual days managing hard copy of documents becomes tough as it gets confusing on how to manage these documents. So, it is very essential to have a computerised system of creating and managing large number of files and documents.
inDMS is a highly rated document management system facilitating document management for searching, viewing, sharing and archiving large volume of documents. Data security is highly maintained with enriched features like access control rights, versioning, retrieval, document auditing, workflow creation and collaboration.
It is a feature enriched eco-friendly document management package, minimising hassles involved in hard copy management. Additionally, inDMS supports multiple interface supporting all types of documents, media files, image files. inDMS is also integrable with other BPM systems.
module-icon
Cloud and web based, enabling flexible access, sharing viewing and usage on any device even outside the organisation.
module-icon
Easy integration with the existing legacy system with no installation hassles.
module-icon
User friendly interface with fast learning curve.
module-icon
Provision for further addition and customization of extensions.
module-icon
Supports all types of digital objects, multiple document types and extensions.
module-icon
Robust application platform – backed by MVC.
10+ YEARS
OF EXPERIENCE
inDMS: The All-Purpose DMS Software
inDMS's huge range of features facilities its utility in different business industry. It is customizable and easdy to use application making it readily acceptable to organizations.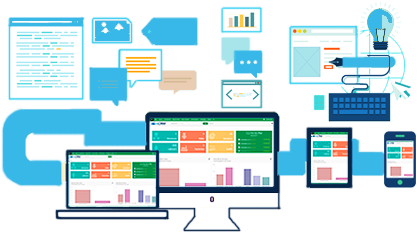 module-icon
Supports all standard format files:
module-icon
Document: doc, docx, xls, xlsx, ppt, pptx, pdf, ods
module-icon
Image: jpeg, tiff, png, gif, bmp
module-icon
Audio: mp3
module-icon
Video: mp4, flv
module-icon
Platform independent
module-icon
Audit trail and audit log facilities
module-icon
User friendly
module-icon
Facilitates bulk upload, copying and pasting
module-icon
Integrated viewer for all types of documents
User Accessibility Features of inDMS
module-icon
Bookmark, web documents
module-icon
Concurrent user logins
module-icon
Tool tips facilities
module-icon
Search using keywords, name, date, extension, document ID, username, comment
module-icon
Drag and drop facilities
module-icon
Comment, like and rate documents
module-icon
Moving, copying, pasting and uploading of bulk documents
module-icon
Powerful search indexing
module-icon
Upload and search item estimation
module-icon
Document versioning and control
module-icon
Automatic dropdowns, suggesting possible search queries
module-icon
Provision for viewing in Google Docs
module-icon
Pre-defined pagination while searching
module-icon
Document sorting by name, date and size
Document Collaboration & Workflow
module-icon
Easy and customizable meta tagging system
module-icon
Supports multiple departments
module-icon
Creation of separate document folders
module-icon
Uploading and auto-extraction of zip files
module-icon
View properties, version history, comments, activity
module-icon
Discussion thread using comment features
module-icon
Business process maker with customizable workflow
module-icon
Document viewing permission can be classified as
module-icon
Global right: For universal viewing
module-icon
Public Right: Department specific
module-icon
Private Right: User specific