inERP is a robust software comprising integrated applications that is managing business and automating functions of an organisation. It combines functionalities related to marketing, sales, finance, human resource and other services. inERP integrates all facets of operation including planning, development, manufacturing, sales and marketing- in a single database application and user interface.
inERP has the flexibility to be installed on cloud and physical servers. This abolishes physical storage maintenance and breakdowns. The application has undergone severe network level security tests delivering a seamless, secured, user-friendly business solution for all industry type.
inERP covers a large client base within and outside the country, making it leading business application all over. The application is available both on web and mobile making it a complete package of all operations.
inERP's usability extends to a wide spectrum, automating 98% business operations. inERP is efficacious in producing result driven solutions for all kinds of operations. Simplified architecture and modern coding technique forms the base of our 80+ nationwide success stories.
For the past 10 years, inERP has escalated and experienced an exponential growth. It has simplified deployment and architectural structure making it one of the leading ERP. It is widely accredited by global clients for its strong sharable features and security.
inERP is dynamic enough to handle large data, managing them with special data management tools making it one of the accepted application. Latest technical background makes this application one of the advanced packages in all.
10+ YEARS
OF EXPERIENCE
inERP: The Managing Enterprise Workflow
inERP is flexible to fit in an organisation system, smoothing workflow of an enterprise. It is capable to handle all scales of organisations.
Key features of inERP
module-icon
Financial Management
module-icon
Human Resource Management
module-icon
Manufacturing
module-icon
Supplier and Purchase Order Management
module-icon
Inventory and Material Management Module
module-icon
CRM
Benefits of inERP
module-icon
Increased productivity
module-icon
Managing day to day activity made easy
module-icon
Improved decision making
module-icon
Reduced operation cost
module-icon
Reduces human error
module-icon
Creates paper free environment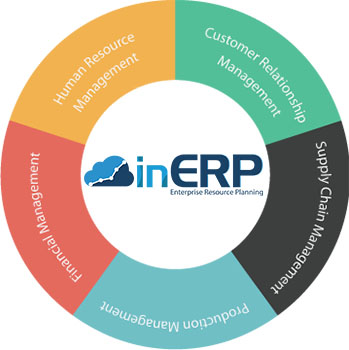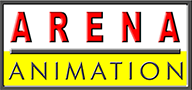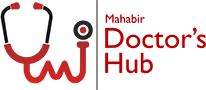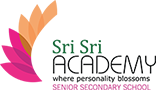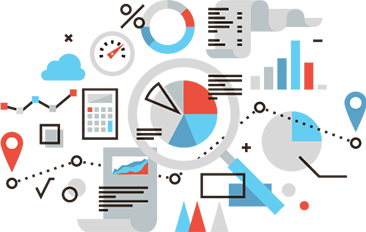 Platform independant: inERP's platform independency widens its usability on all Operating Systems. The mobile version is build on cross-platform framework making it installable on all devices.
Scalable: inERP is 100% customizable and scalable as per requirement. Its scalability makes it portable and widely applicable on all environments.
Deployable: inERP's deployability makes it one of its key features making it acceptable. It has an extended feature of being installed virtually on cloud platforms enhancing its features.
User-interactive: inERP's multi-lingual platform has got a user-friendly dashboard, enabling all kinds of users to work on it. It is completely interoperable extending its usability at all range.