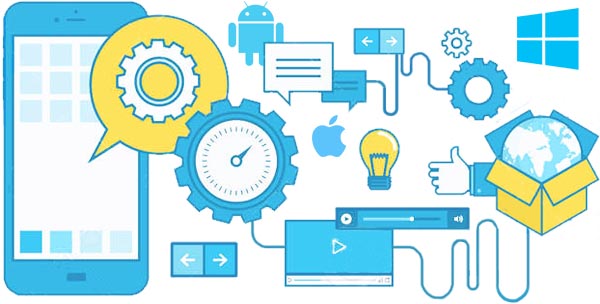 Mobile phones are no longer with the theme connecting people and bringing them closer. They are evolving in leaps and bounds every day with new applications installed in them. This is simultaneously increasing the pace of growth in the software technology world.
The mobile phones now known as smart phones because of the softwares installed on them meeting the requirements and increasing the expectations of the user with every new launch at flexible budgets.
They are generally categorized on some of the following basis:
Android Application development
Windows Application development
iPhone Application development
Cross platform Application development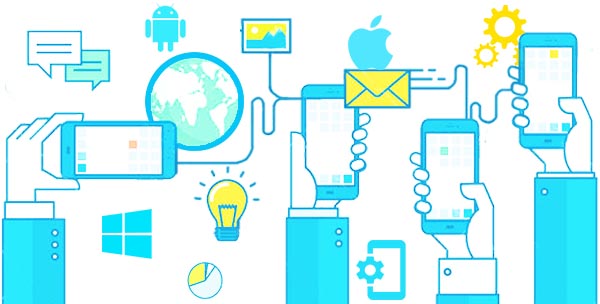 With the present trend every format of business service supports mobile application development. These applications are made flexible and compatible for every category of mobile phones. Mobile applications have become a part of our daily needs be it education, booking tickets, banking sector and so on including our everyday groceries that can be home delivered.
The highly and efficient developers at Fixfin Technologies Private Limited constantly delivers professional and compatible application solutions to the various organizations spread across nations and continents. We provide a vast categories of mobile application development services that experiences enriched contributing features to the clients we serve.
The pace of ever increasing growth in the variety of smart phone applications with multiple platforms in speeding mobile applications developers play a key role for the clients to sustain in the market. More than half the world owns a smart phone and are constantly expecting more from these application developers through new approaches and state of the art ideas. We at Fixfin Technologies Private Limited ensure in providing all of the requirements to our clients so that they can enjoy a competitive edge over the their developers.
Mobile Applications are also categorized on the basis of the following:
Native Apps are tightly integrated with the platform for which they are built. The major drawback of native apps is separate application is required to be developed for every platform.
Mobile websites, are completely developed with latest Web technologies, running on smart phone web browser.
Hybrid apps are built by merging the advantages of both the categories. These apps enable developers to use the same code base and export it in different platforms making it user friendly and customizable as per the requirements of the user.